Breakfast for dinner. Corned beef hash topped with a fried egg and under 30 minutes! Quickie time!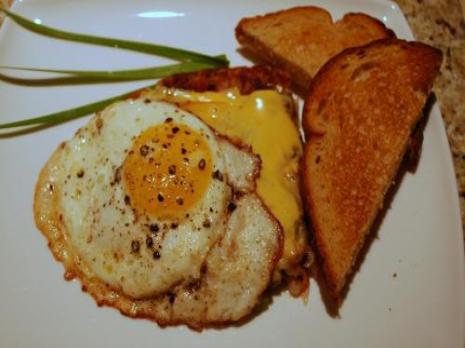 Ingredients:
1 can reduced fat cooked corned beef, diced
1 white onion
1 bell pepper
2 medium potatoes, peeled and shredded
2 eggs
2 tablespoons vegetable oil
2 tablespoons unsalted butter
4 slices American cheese
salt and pepper
Step 1:
Heat the oil in a medium skillet over high heat. Add the corned beef and cook, stirring with a wooden spoon for about 3 minutes.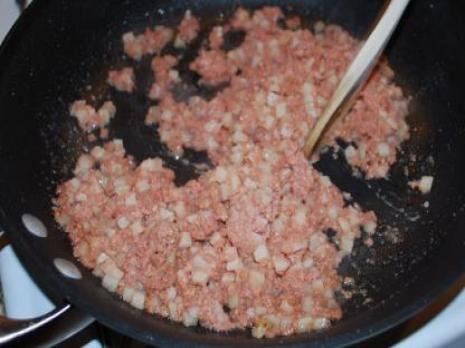 Step 2:
While cooking chop onions and bell pepper.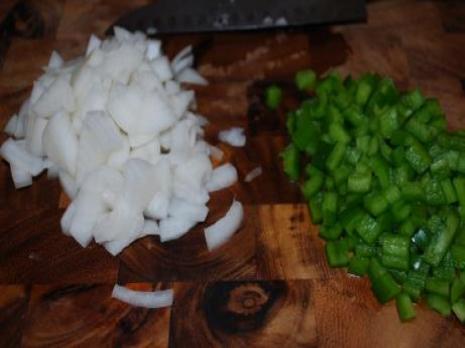 Step 3:
Add in the onion, bell pepper and potatoes.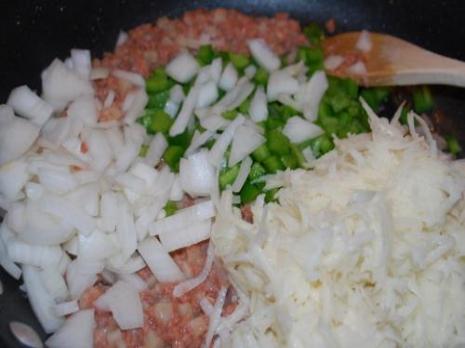 Step 4:
Once all combined, cook undisturbed for about 6 minutes.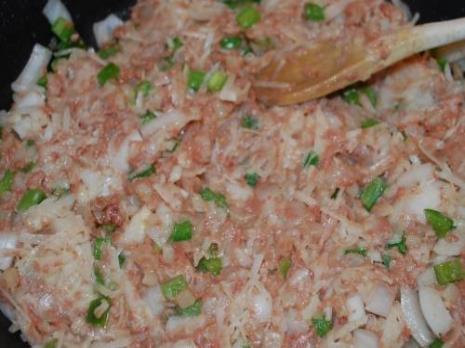 Step 5:
Turn the hash over and continue to cook for about 15 more minutes.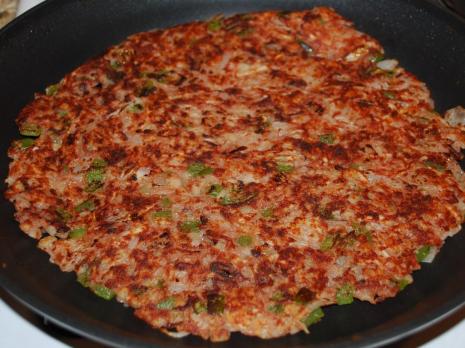 Step 6:
Meanwhile, heat the butter in another skillet over medium heat and fry the egg sunny-side up. Season with salt and pepper.
Step 7:
Place the cheese on top of the hash and turn off the heat and let rest for 1 minute.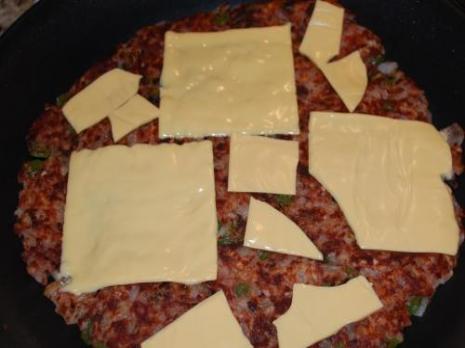 Closing Remarks:
To serve, top hash with a fried egg.
So if you are a fan of corned beef hash and want to make breakfast for dinner then here you go!